Tops Friendly Markets
Recipes
https://www.topsmarkets.com/Recipes/Detail/8769/Walnut_Maple_Pie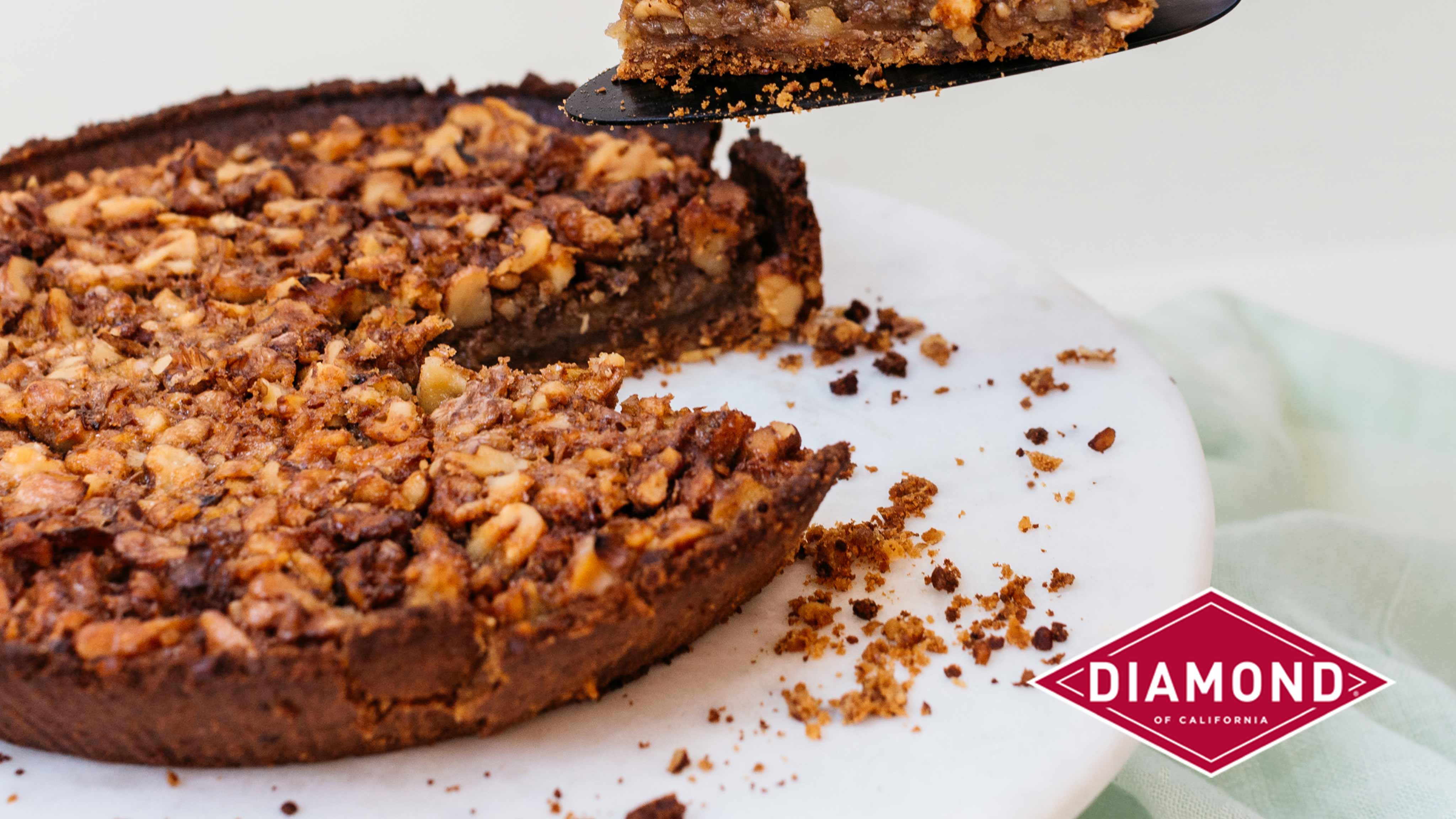 Walnut Maple Pie

Yield: 8 servings
Preparation Time: and Total: 50 min
Ingredients
1

Diamond of California Ready to Use Walnut Pie Crust

2
cups

Diamond of California Chopped Walnuts

2

eggs, whisked

1
cup

maple syrup

1/2
teaspoon

vanilla extract

2
tablespoons

organic melted butter

2
tablespoons

unbleached all purpose flour

1/4
teaspoon

salt

1/8
teaspoon

ground cinnamon

1/8
teaspoon

ground nutmeg
Add To

Directions:
Preheat oven to 375 degrees F. In a bowl, mix together the whisked eggs, maple syrup, vanilla extract, and melted butter. Add flour, salt, cinnamon and nutmeg. Whisk until smooth.

Spread the chopped walnuts over the bottom of the Diamond of California Walnut Pie Crust. Pour the maple syrup egg mixture over the walnuts.

Place the pie in the preheated oven on the middle rack. Place a cookie sheet on the rack underneath to catch any drippings from the pie crust.

Bake at 375 degrees F for 35-40 minutes. If you notice the surface of the pie cracking while cooking don•t worry as this is normal.

Remove from oven and place on a cooling rack. The filling will puff up and then deflate while it cools.

Recipe contributed by Chef Annie Le of sweetlesanfrancisco-blog.tumblr.com
Please note that some ingredients and brands may not be available in every store.
Tops Friendly Markets
Recipes
https://www.topsmarkets.com/Recipes/Detail/8769/