Tops Friendly Markets
Recipes
https://www.topsmarkets.com/Recipes/Detail/8538/Funny_Face_Taco_Bowls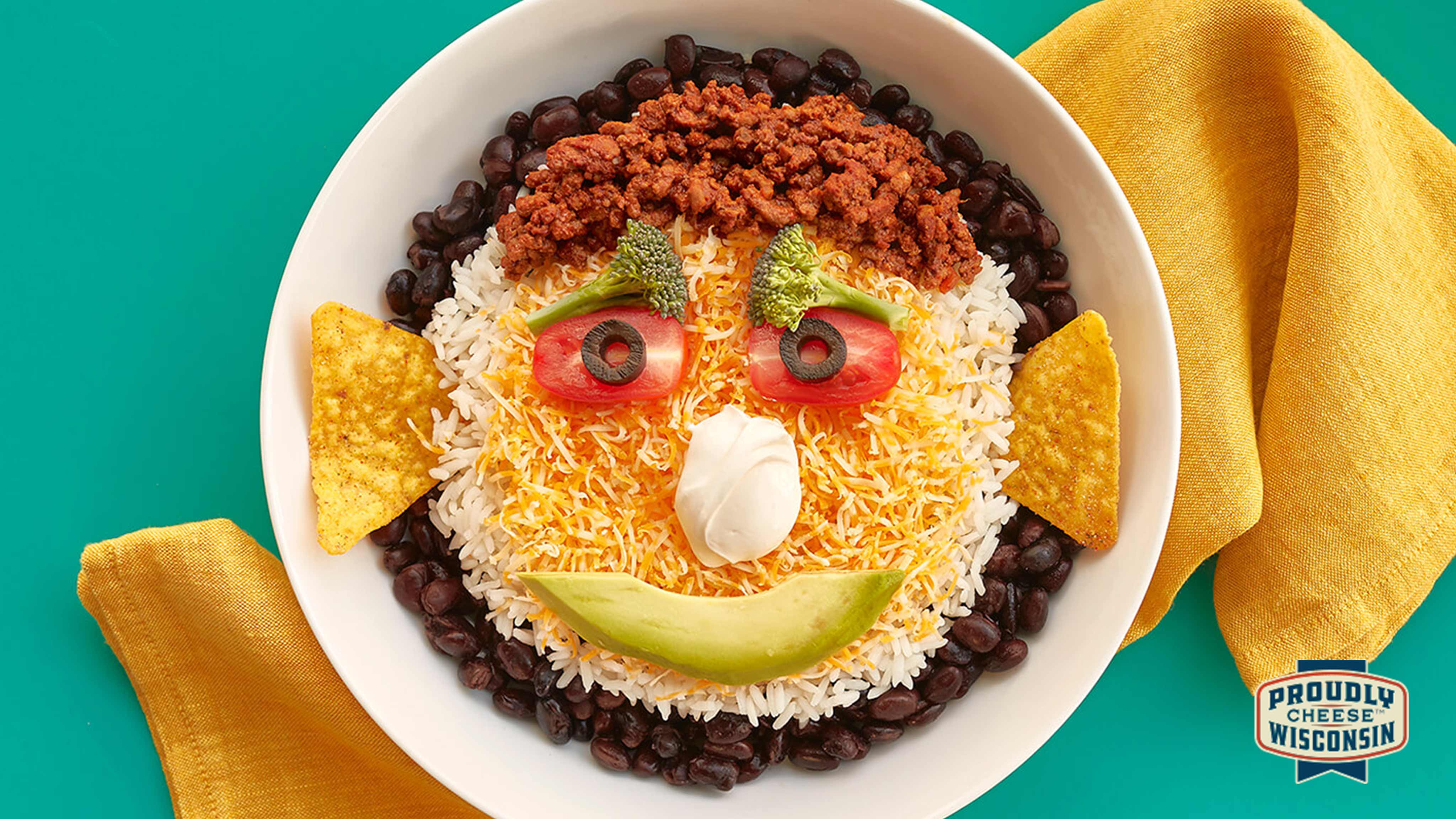 Funny Face Taco Bowls

Yield: 1 serving
Preparation Time: 10 min
Ingredients
1/2
cup

cooked rice, warmed

1
ounce

Wisconsin colby jack cheese, shredded, (1/4 cup)

1/2
cup

black beans, warmed

1/2
cup

seasoned taco meat, warmed

Optional toppings:

sour cream

sliced avocado

halved cherry tomatoes

broccoli florets

sliced black olives

tortilla chips

salsa

lime wedges

minced fresh cilantro
Add To

Directions:
Spread rice to cover the bottom of small bowl. Sprinkle with colby jack. Arrange black beans, meat and toppings as desired to create face design.

Cheesemonger Tip:
Do you have questions when shopping for cheese? Ask the cheesemonger! A cheesemonger specializes in the buying and selling of high-quality cheese, usually available in the specialty section of a grocery store or cheese shop. Knowledgeable and passionate, a cheesemonger is a go-to resource for cheese varieties and pairings, proper cheese storage and handling, its cooking applications and cheese brand information.
Colby-monterey jack, also known as colby-jack or even cojack, is a delightful blend of mild and white monterey jack and colby cheeses. It's an All-American cheese that's marbled orange and white throughout. Great for melting on your favorite sandwiches or sprinkled over hot pasta.
Please note that some ingredients and brands may not be available in every store.
Tops Friendly Markets
Recipes
https://www.topsmarkets.com/Recipes/Detail/8538/