Tops Friendly Markets
Recipes
https://www.topsmarkets.com/Recipes/Detail/8356/Special_Dark_Fudge_Fondue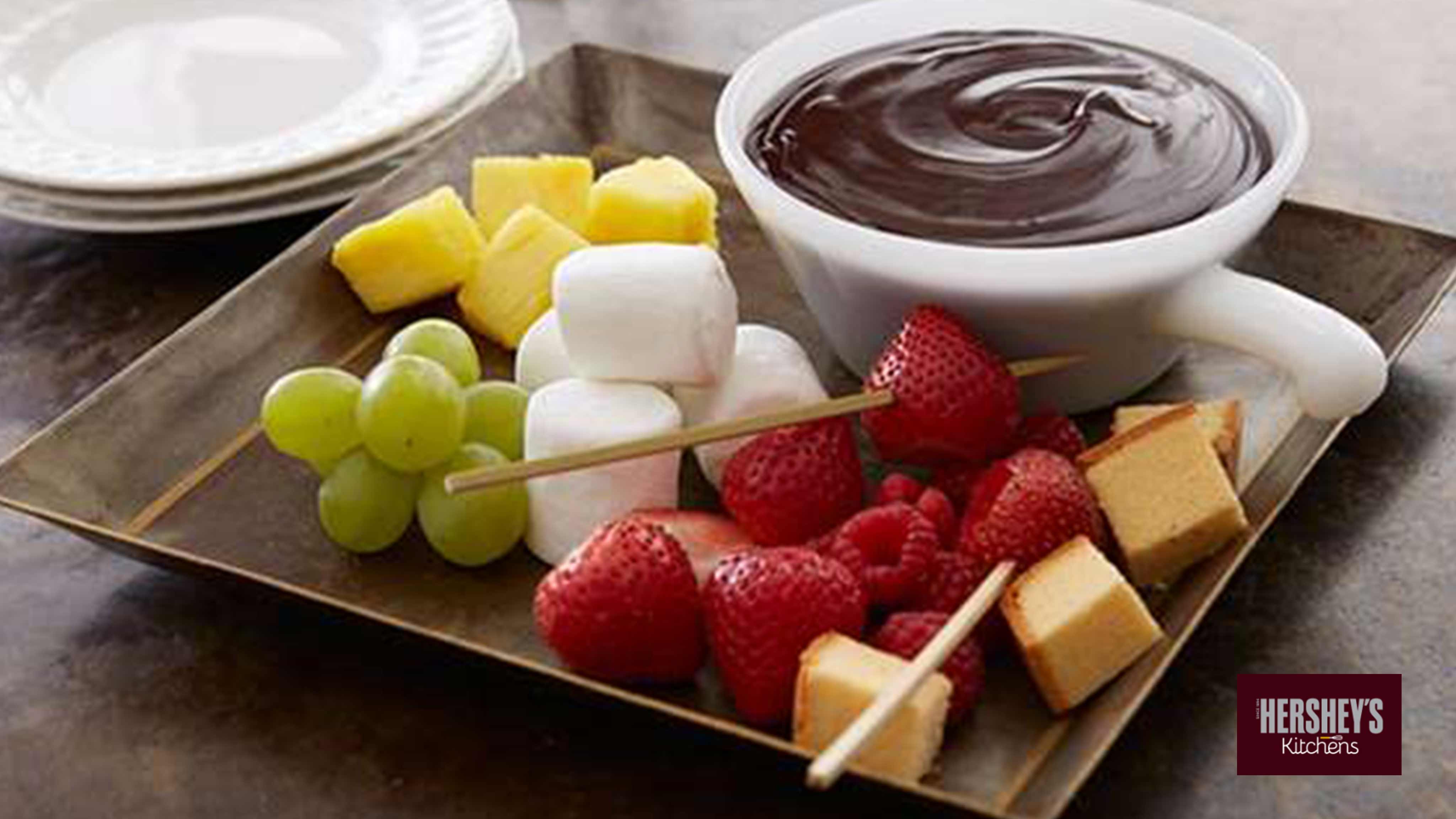 Special Dark Fudge Fondue

Having a holiday crowd over at your house? Here's a simple dark chocolate fudge recipe to delight the masses. Melt HERSHEY'S SPECIAL DARK chocolate into a rich dipping sauce. Then serve with fresh fruit, cookies, and graham crackers.
Yield: 1 1/2 cups fondue
Ingredients
2
cups

Hershey's Special Dark Chocolate Chips (12 ounce package)

1/2
cup

light cream

2
teaspoons

vanilla extract

Assorted fondue dippers such as:

marshmallows

cherries

grapes

mandarin orange segments

pineapple chunks

strawberries

small pieces of cake or brownies
Add To

Directions:
Place chocolate chips and light cream in medium microwave-safe bowl. Microwave at medium (50%) 1 minute; stir. If necessary, microwave at medium an additional 15 seconds at a time, stirring after each heating, until chips are melted and mixture is smooth when stirred. Stir in vanilla.

Pour into fondue pot or chafing dish; serve warm with fondue dippers. If mixture thickens, stir in additional light cream, one tablespoon at a time. Refrigerate leftover fondue.
Stovetop directions:
Combine chocolate chips and light cream in heavy medium saucepan. Cook over low heat, stirring constantly, until chips are melted and mixture is hot. Stir in vanilla.
Please note that some ingredients and brands may not be available in every store.
Tops Friendly Markets
Recipes
https://www.topsmarkets.com/Recipes/Detail/8356/