Tops Friendly Markets
Recipes
https://www.topsmarkets.com/Recipes/Detail/8082/BBQ_Buffalo_Chicken_Sliders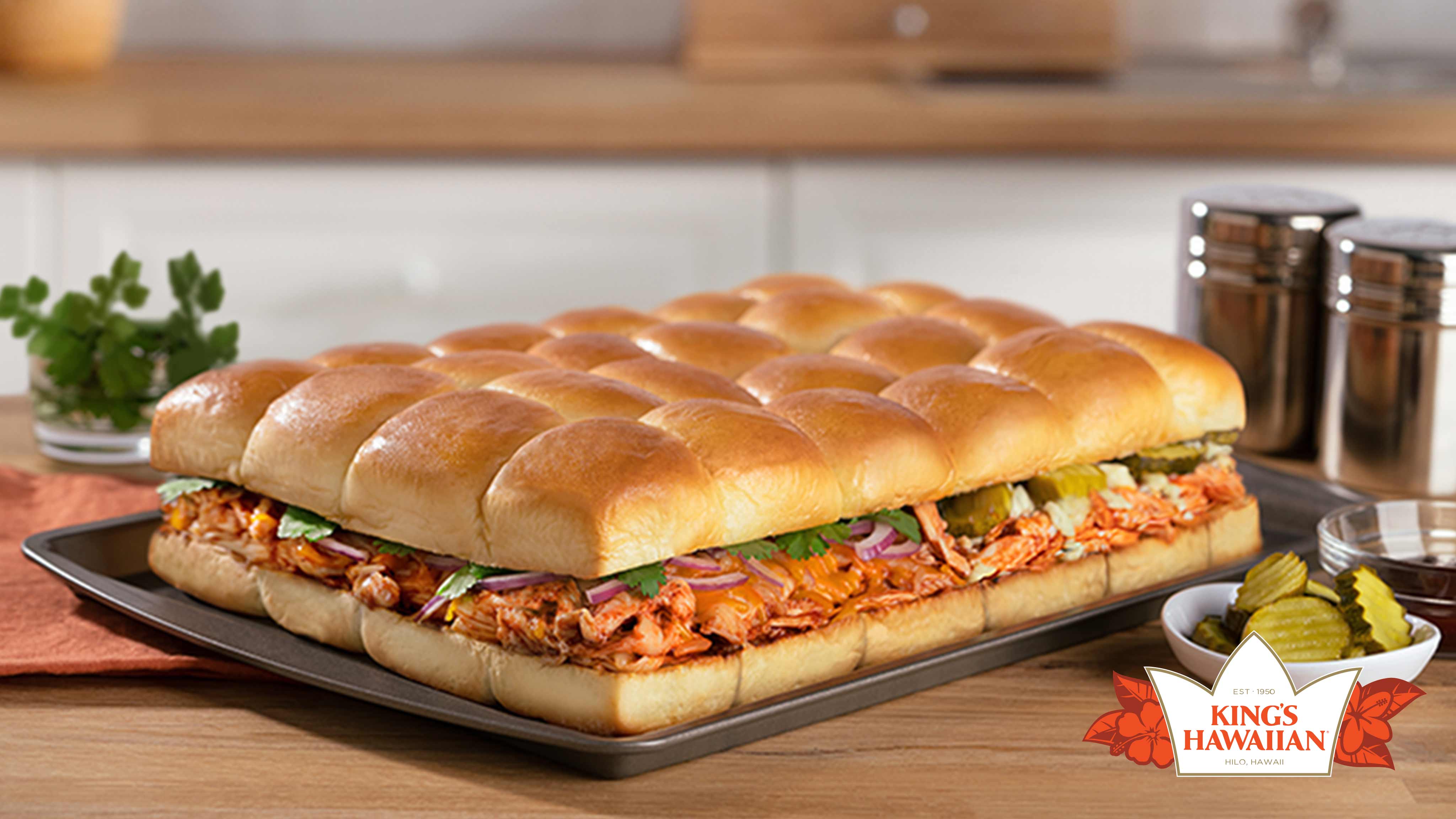 BBQ Buffalo Chicken Sliders

Yield: 8 servings
Preparation Time: 10 min; Cook: 20 min
Ingredients
2
packs

(12 count) Original KING'S HAWAIIAN Sweet Rolls

3
pounds

cooked shredded chicken

1
bottle

barbecue sauce

1
bottle

Buffalo sauce

1
bunch

fresh cilantro, coarsely chopped

1
jar

pickle chips

1/4
cup

shredded mixed cheese

1

red onion, thinly sliced

1
package

blue cheese crumbles

2
tablespoons

unsalted butter, melted
Add To

Directions:
Pre-heat oven to 350 degrees.

Cut off the tops of the King's Hawaiian Original Rolls forming one large sandwich.

Place bottoms of the rolls on a cookie tray.

In two medium-sized bowls evenly portion the chicken (approx 1.5 lb each).

In bowl 1: mix in 10 oz of BBQ sauce and toss chicken.

In bowl 2: mix in 10 oz of Buffalo sauce and toss chicken

Carefully place BBQ chicken on the left 12 rolls and the Buffalo chicken on the other 12.

Add pickles and sprinkle blue cheese onto the Buffalo chicken half. Then add fresh cilantro, thinly sliced red onion, and shredded cheese on the BBQ Chicken half.

Bake for 17 minutes.

Replace the 12 roll tops and brush with melted butter. Bake for an additional 6 minutes.

Serve and enjoy!

Please note that some ingredients and brands may not be available in every store.
Tops Friendly Markets
Recipes
https://www.topsmarkets.com/Recipes/Detail/8082/